Make-up
I have been taking these supplements for the last 8 weeks and can definitely see an improvement in my skin. What initially really intrigued me about these is that research found that Colladeen Visage offers a natural SPF of 10 after 12 weeks of use and 15 after 24 weeks.
One should know that while Colladeen Visage will never replace the effectiveness of a high SPF sun lotion it would give you an all year round base SPF and the potential for reducing the long term effects of the sun.
The ingredients of Colladeen Visage is a potent mix of natural nutrients:
– Anthocyanidins and pro-anthocyanidins which are natural plant pigments found in dark skinned fruit
– Lutein is a fascinating nutrient found in green leafy vegetables
– Plant polyphenols are potent antioxidants
– Green tea which is a potent antioxidant
At the moment i can actually see a reduction in the spider veins in my facial skin! I am very happy about that as it is something a lot of us do not like to have visible. My skin also seems to feel firmer and tighter, so it is definitely working for me.
I would highly recommend these to anyone wanting to improve their skin!
They are also very reasonably priced so it doesn't break the bank. £18.95 for 60 tablets!
For more information: http://colladeen.co.uk/visage
or buy them online from http://naturesbest.co.uk
NEW, EXCITING AND EXISTING SMASHBOX PRODUCTS!
I personally can not wait to try my new Smashbox products – soon to be launched will be the Smashbox 'Its a Wrap" waterproof makeup remover which would be a fantastic addition to their makeup brand.
Smashbox products really do it for me as they are made to stay, are very long wearable and waterproof – exactly what you need as a makeup artist.
It is great to know that they soon will provide a super effective yet ultra-gentle remover!
The other item i am very excited about is their new 'Photo Op Eye Brightening Mascara' which has a blend of micas, titanium and blue pigments that make the whites of your eyes pop!
The Halo Long Wear Blush comes in 6 different shades and with their signature grinder will shave off just the right amount of blush you need. No more cracked blushers in your makeup kit – one of it's kind and retails for £23.00
Thank you very much @smashboxuk
﹟smashboxcosmeticsuk  #itsawrapmakeupremover #photoopeyebrighteningmascara #halolongwearbrush #signaturegrinder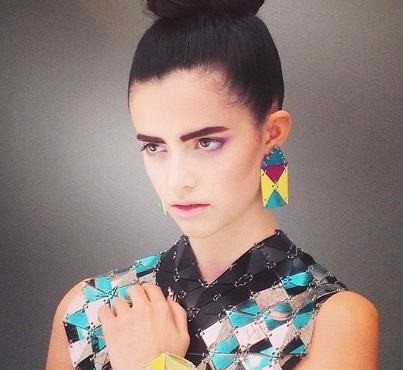 Sneak-peak-preview of Jane Bowlers Lookbook a/w13 shoot today
Photographed by Lucia O'Connor-McCarthy